Veteran Nollywood Legends *My List*
They are veterans... They've contributed immensely in Nollywood with their talents... These are legendary Nollywood actors/actresses whose fingerprint will forever be in the historic record of Nollywood, Others are great; These are VETERAN NOLLYWOOD LEGENDS. This is my list... It's your girl again! *Winks!*. Whereever Nollywood story is told these names will be mentioned. I hereby call on respectable bodies to create a sort of "Hollywood Walk Of Fame" To Place The Names Of Our Country's Legend In various Field" apart from Nollywood. Our actors/actresses has helped a lot in promoting and highlighting facts about Nigeria and should be accorded due benevolence. Celebrate others and you shall be celebrated.
The List Written By: Maryjane Blogazine
My list my rules... My listing my view... I am entitled to my own opinion lol. If you not include in the list sorry. Enjoy Reading.....
The List Written By: Maryjane Blogazine
12. Chiwetalu Agu: The man with invented and personalized vocabulary and acting prowess. A longstanding actor with so many awards and honours to his name
11. Richard Mofe Damijo: The ageless handsome man with undying acting prowess. RMD as he is fondly called is certainly a Nollywood Legend.
10. Patience Ozokwor - Fire woman, A woman every viewer want to see in action in movies. No one plays hot tempered woman more than Mama G as she is fondly called.
9. Nkem Owoh: Nollywood's comedy started booming when Nkem Owoh excellently delivered his role as Osoufia in the movie Osoufia in London; Since then and till date he remain the most requested and highest paid amongst his colleauges.
8. Ngozi Ezeonu: Cool woman, The very best in good woman role. Her calm and cool nature reflects in her good roles and she delivers her motherly roles excellently just she does in wife roles and other good roles.
7. Omotola Jalade Ekiende- Omosexy as she is fondly called, Came into Nollywood when it was a baby and grew with it. She is one of Nollywood's best and recognised around the world, Ask "Time 100" or ask google lol, She was honoured at the "Time 100" event as one of the most influential people in the world, icon catergory, Alongside faces of Hollywood.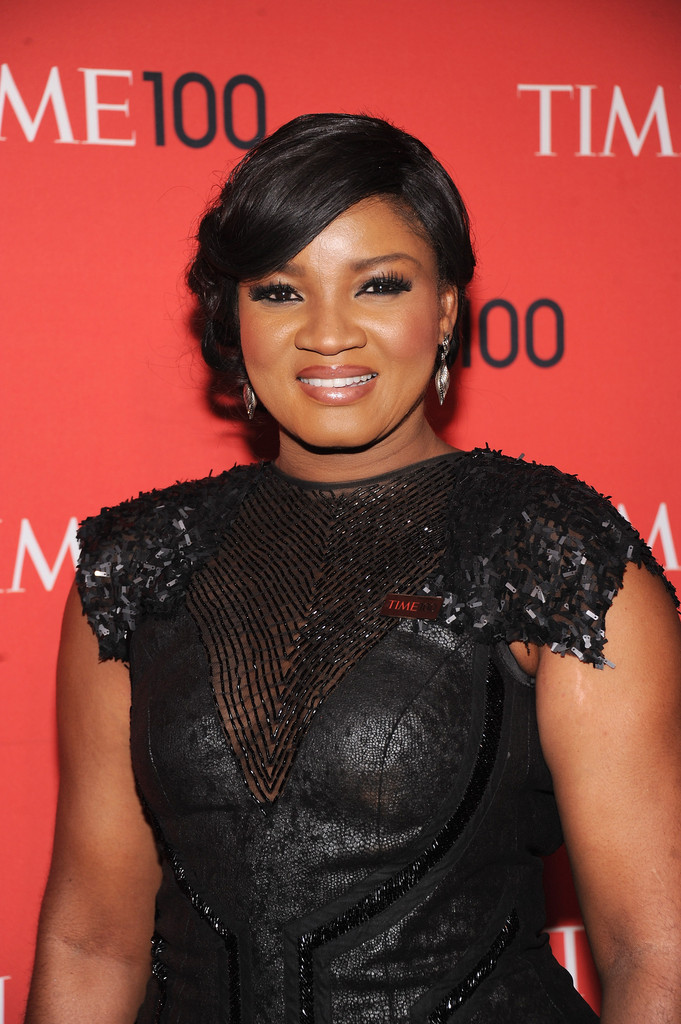 6. Genevieve Nnaji: This lady is not only talented, she is loved, and she is also very lucky, She brought a new light and massive world wide fans to Nollywood through her outstanding acting prowess, Ask Oprah Winfrey or ask Google, Oprah nicknamed her the Julia Robert of Nollywood, No wonder she was invited to grace the Oprah Winfrey show, She is a great diva, and a Nollywood legend of all times.
5. Ramsey Noah: Though not as hot in the movies like back then, But still, his huge contribution of perfect role delivery and excellent performance that helped bring Nollywood worldwide lovers can never be erased nor forgotten, Whereever Nollywood's success story is told; his name will be included.
4. Olu Jacob & Joke Silva- The jay z and beyonce of Nollywood, The lovely couple has paid their dues in a dignified way, And gives Nollywood an exampliary image to emulate as professionals and couple.
3. Kanyo O Kanyo- Known as K.O.K by Nollywood insiders, He is also known for His ritual made big man roles; Which distinguish Nollywood movies from Hollywood & Bollywood movies.
2. Kenneth Okonkwo: The reinvention of Nigeria films into the invention of Nollywood movies started with Kenneth Okonkwo courtesy of His blockbuster lead role in the movie tittled "Living Bondage" since then Andy as he is fondly called has been a great name and one of the best selling faces in the Nigeria films which later turned into the Nollywood movie industry it is today. Nollywood is now known to be one of the biggest movie making industry in the world. Kenneth Okonkwo's name cannot be blotted out of the record of Nollywood greatest of all times.
1. Pete Edochie: The godfather of Nigeria movie industry. He started with it, grew with it, and can never be forgotten. He is known for His role as Okonkwo which He did many years ago before I ever knew what a movie was lol, But I grew up hearing about it, so also the next generations will grow up hearing about it, and how he envolved greatly into Nollywood, And how excellently he delivered his kingly roles and all his roles. Sir Pete, who I had the opportunity to work with on a Nollywood movie; is certainly a Legend, And Nollywood godfather. #TrueFact.
I hope you all agree with me *Smile* Cull & Share. Remember to give credit.
GOD Bless You.
*Stay Tuned*